In this week's Monday Briefing, MEI experts provide analysis on Secretary Pompeo's speech on Iran, Erdogan's decision to lift Turkey's state of emergency, the cease-fire in Gaza, Iran's continued threat in Syria, Trump's tweets on Iran, and Vice President Dostum's return to Afghanistan.
Trump's Iran gamble
Alex Vatanka, Senior Fellow
U.S. Secretary of State Mike Pompeo's much-awaited Jul. 22 speech on Iran was symbolically important but perplexing in terms of its lack of new substance. The Trump administration, as Pompeo put it, will one way or another force Iran's Islamist regime into a corner. But how so, and to what end?
The answer was not so clear. One hard-line Iranian outlet summarized the speech this way: "US Secretary of State: We want to end Iranian oil exports; we want to have a dialogue with Iran." In terms of the instruments the Trump White House has deployed against Tehran, the role of sanctions has been fundamental. And given that Pompeo provided no new ideas for additional ways to press Tehran, sanctions will remain the cardinal mechanism.
Still, to rely only on sanctions is a big gamble. For sure, the Iranian economy is in bad shape and the additional sanctions coming down the pipeline will not help. For Trump, however, the gamble rests on the assumption that worsening socioeconomic conditions in Iran will lead to a popular implosion. That is invariably a misreading of the Islamic Republic's staying power. It has persisted not because it actively seeks popular legitimacy but because it is ready to use all means possible to stay in power, including mass violence against its own people. Hence, when your average Iranian hears Pompeo speak of Washington's willingness to talk to Tehran when the time is ripe, the message is to avoid becoming potential collateral damage in the Trump administration's experimentation with Tehran. For the hardened Iranian opposition, Pompeo raised the right issues but provided no foolproof American scheme to bring down the Islamic Republic.

Turkey's state of emergency
Gonul Tol, Director for Turkish Studies
Turkey's President Recep Tayyip Erdogan kept a campaign promise and ended the state of emergency, declared days after Turkey's 2016 coup attempt. While the EU welcomed the move, a draft law shows that by lifting the state of emergency the government is only normalizing emergency powers. A new government-backed anti-terror law, which is set to be introduced to the parliament next week, will keep many emergency powers in place. The draft bill allows authorities to dismiss judges, members of the military, or employees of ministries arbitrarily for three years and would allow the government to hold some suspects in custody without charge for up to 12 days. Public rallies would be banned after sunset and local officials would have the authority to prohibit individuals from entering or exiting a certain area for 15 days. The bill does not provide adequate court oversight of the use of these powers, which will remain in place for at least three years.
The government says the bill is necessary to deal with continued security threats, but the opposition and human rights organizations argue the government is trying to make the state of emergency permanent. After it was first introduced in July 2016, the government extended the state of emergency seven times and launched an unprecedented crackdown on its opponents. Throughout the state of emergency, the government ruled by decree without adequate parliamentary or court oversight. Some 130,000 public officials were dismissed and media outlets were closed down, raising concerns that the state of emergency had become a tool for the government to launch a witch hunt to target the opposition.
Lifting the state of emergency is vital to attracting investment to the country's struggling economy, but it seems the government is trying to reintroduce it through the back door.

Israel and Hamas call a cease-fire
Nathan Stock, MEI Scholar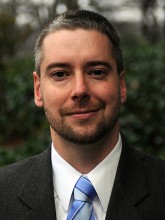 A cease-fire came into effect between Israel and Hamas on Jul. 20 after fighting left four Palestinians and an Israeli soldier dead. The roots of this escalation go back to March, when Palestinians began organizing protests on the de facto Gaza-Israel border. These predominantly nonviolent demonstrations succeeded in drawing renewed attention to Gaza. The protests also saw Palestinian youth launching incendiary kites into Israel, triggering wildfires, which led to the most recent violence.
The new cease-fire agreement suffers from the same flaw that has handicapped every Israel-Gaza agreement since 2008—it fails to address any of the underlying issues stoking violence. Gaza has been suffocated by long-running Israeli and Egyptian border closures. Israel blockades Gaza's coastline and has prevented its airport from reopening. Israel also maintains an expansive list of items prohibited for import into Gaza. These draconian restrictions have left Gaza unable to rebuild a productive economy. As a result, unemployment hovers close to 50 percent, with electricity, potable water, and medical services in short supply.
There are two initiatives that might stabilize the situation. Hamas recently agreed to another Egyptian proposal to reconcile with President Mahmud Abbas. Though unlikely, if Abbas responds positively, a return of the Palestinian Authority to Gaza could help. The U.N. special coordinator also has been working to launch a series of major development projects for Gaza. However, these can only be implemented with Israeli acquiescence, and Israel has been refusing any change to its closure regime as long as Hamas continues to hold captive two Israeli citizens and the bodies of two Israeli soldiers.

Syria and its neighbors
Charles Lister, Senior Fellow
Israel completed its first operational use of the David's Sling missile defense system on Jul. 22 after multiple Syrian regime ballistic missiles with trajectories possibly reaching into Israel were detected and fired upon. Only hours earlier, Israeli aircraft had struck a Syrian military research facility and a co-located airstrip outside the northern town of Masyaf in Hama governorate, and a new Israeli F-35 stealth jet briefly unmasked while flying toward the Syrian and Lebanese borders—reportedly for the first time.
These incidents were the latest of many in which the Israeli military has acted against actors within or linked to the Assad regime. Despite their close political relationship, Israel even shot down a Russian military drone flying toward the Golan Heights on Jun. 13. As it happens, Russia's foreign minister, Sergey Lavrov, and chief of the Russian military's general staff, Gen. Valery Gerasimov, are due in Jerusalem later today, likely to discuss Israel's insistence that the 1974 Separation Agreement be reconfirmed along the Golan and that Iran-linked forces be contained in Syria.
Although some Iranian forces may have withdrawn further from the Golan line in recent weeks, no precedent exists to suggest they will not seek to return. Moreover and more importantly, the broader Iranian strategic threat in Syria continues to exist as much as it ever has, and nothing will reverse that. Despite agreeing on the threat to regional and international stability that this represents, the U.S., Europe, and its array of Middle Eastern allies appear resigned to an eventual capitulation and withdrawal of influence from Syria—something that will only serve to cement the threat they all fear. Russia—and Iran—appear to know this all too well.

Trump's risky ultimatum for Iran
Bilal Y. Saab, Director of the Defense and Security Program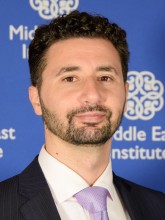 President Donald Trump's style is uncharted territory in the history of the American presidency: instant, regular, and unfiltered communication via social media to the whole world.
The U.S. government, and especially the foreign policy bureaucracy, has never dealt with anything like this before, and to say that it has been a challenge would be a gross understatement.
Trump's Iran tweet last night is the latest to have raised eyebrows, especially in the U.S. Department of Defense. In all caps, the president announced that the U.S. would annihilate Iran should its regime continue to issue even rhetorical threats against the U.S.
It's tempting to dismiss this as yet another emotional and inconsequential tweet. But doing so would be a big mistake. Trump's ultimatum is meant to deter Iran, and it may or may not have that effect.  But it also corners the U.S. into either backing down from the threat—or having to make good on it—if and when Iranian leaders make their next hyperbolic statement.
The U.S. is not afraid to go to war against Iran and has military plans ready for such a contingency. But is Washington really going to clash with a nation of 80 million people because of a verbal spat between its leaders? Surely, that would not be wise.
We have to assume that the Iranian regime will at some point resume its "Death to America" chants, and then what? The good news is that no U.S.-Iran war is likely to take place. The bad news is that U.S. credibility, and subsequently, U.S. deterrence, will take another hit, particularly after Obama's Syria red-line debacle.

The irrepressible Dostum
Marvin G. Weinbaum, Director for Afghanistan and Pakistan Studies
Afghanistan's unsettled political scene just became more so with the weekend return from Turkey of First Vice President Gen. Abdul Rashid Dostum. The long-reviled Uzbek warlord had been in yearlong exile after being charged with the kidnapping and rape of a political opponent, Ahmad Ischi. Although those charges remain, for reasons of political expediency, and following lengthy negotiations, he was allowed to return and resume his official position. The government was also anxious to end violent protests over the recent arrest of a Dostum aide, a district police chief and Uzbek militia commander in Faryab province. These demonstrations have cut off supplies from Turkmenistan. As in 2014, President Ashraf Ghani is seeking Uzbek votes for the scheduled fall parliamentary elections and for next year's presidential contest.
On his arrival Dostum seemed willing to reconcile with the government. He called on the demonstrations to halt and expressed his support for Ghani's effort to open a peace process with the Taliban. He also indicated his intention to meet with Ghani to resolve the issue of his arrest. His arrival was seriously marred, however, by a suicide bombing claimed by Afghanistan's ISIS affiliate that killed 20 people and injured more than 100 at the gates of the Kabul airport immediately after the departure of Dostum's convoy.
Disruption of a political sort looms as well. Dostum is expected to align with other power brokers in the north who have organized a political party that aims to check Pashtun influence within the Kabul government. The irrepressible Dostum is likely to continue to be a headache for Ghani.
Photo by Win McNamee/Getty Images