In this week's briefing, MEI experts Gerald Feierstein, Robert S. Ford, Yousef Munayyer, Eran Etzion, and Ruba Husari provide analysis on recent and upcoming events including the ongoing confirmation hearings for key members of the incoming administration's foreign policy team, the upcoming Syria talks, the recently convened Paris talks on Israel and Palestine, and OPEC's assessment of its agreement to cap oil output.
Trump Admin Nominations Calm MidEast Allies
Gerald Feierstein, Director of the Center for Gulf Affairs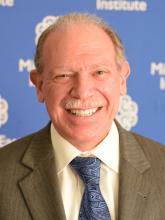 Middle East issues were not major focal points for the confirmation hearings of three Trump administration national security nominees: Rex Tillerson for State, James Mattis for Defense, and Mike Pompeo for CIA. Nevertheless, what nervous regional partners did hear was mostly sufficient to reassure them that the new U.S. administration would pursue policies consistent with their priorities. Saudi Foreign Minister Adel al-Jubeir declared that Riyadh is "optimistic about the incoming administration and looks forward to working with it in all areas that are a concern for both of us." Indeed, the Saudis undoubtedly welcomed Tillerson's unwillingness to criticize the kingdom's human rights record, while all of the Gulf states will be reassured by Mattis' strong reassertion of the next administration's determination to challenge Iran's regional aggression. Tillerson's and Mattis' long familiarity with the region and their nuanced views on Islam have already calmed regional partners in contrast to national security advisor Michael Flynn's inflammatory anti-Islamic rhetoric.
The Israeli-Palestinian conflict is one potential area of friction with regional partners. Tillerson stressed that the new administration would remain committed to finding a peaceful resolution to the conflict, despite his doubts about the prospects for peace. But he was unwilling to state explicitly that the administration will support a two-state solution and he did not dispute characterizations of the process that placed all responsibility for its failure on the Palestinians. While Tillerson was not asked explicitly for his position on the move of the U.S. embassy to Israel from Tel Aviv to Jerusalem, Mattis was. Proving again that he is an experienced hand at Congressional hearings, Mattis deflected the question back to Tillerson and his confirmation hearing moved on.
 
U.S. to be Notably Absent from Syria Talks
Robert S. Ford, Senior Fellow
Russia, Iran and Turkey continue to prepare for direct talks between the Syrian government and opposition elements in Astana January 23-25. The top agenda item likely will be reinforcing the tenuous cease-fire announced at the end of December. Moscow is discussing with the U.N. how the Astana talks might relate to U.N.-led peace talks announced for February 8 in Geneva. A top Iranian official told the press that the Syrian peace process should focus on a cease-fire, political reforms in Damascus and ultimately new elections in which President Bashar al-Assad could stand again as a candidate.
Turkey has used its influence to secure attendance by at least nine armed opposition factions. However, fierce fighting, particularly northwest of Damascus in Wadi Barada, has led other armed rebels to doubt Syrian government commitment to a cease-fire and the Russian capacity to restrain the Syrian government. Moreover, armed rebel groups declining to attend the Astana talks are unwilling to confront the extreme al-Qaeda affiliate, Fateh al-Sham, that is interspersed within many opposition-held territories and that might attack them if they attend Astana. Turkey offers protection against neither Syrian government nor Fateh al-Sham assaults. Should the Astana talks develop a serious cease-fire monitoring process and mechanisms to punish those breaking the agreed cease-fire, more rebel groups might join the nascent peace process.
It is unclear if the United States will be at the Astana talks, but it doesn't matter. The Obama administration leaves little leverage in Syria for the new Trump administration to deploy, and the emerging Trump team has neither confirmed top officials nor agreed on a strategy for Syria yet. It may only dispatch low-level officials to Astana to observe.
 
Two-State Solution on its Death Bed
Yousef Munayyer, MEI Scholar
For over a year, the United States has indicated growing frustration with the Israeli government's actions on the ground through notably harsher language in its statements. This was building toward the action at the U.N. Security Council last month where the United States allowed a rare resolution condemning Israeli settlements to be adopted. The French conference, which was rejected by the Israelis and cautiously welcomed by the Palestinians from the outset, was the final act in the international community's demonstration that the diplomatic status quo was unsustainable.
But this comes at a moment when the world order appears to be changing. Not only are leaders like Hollande and Obama lame ducks, but it appears that so too is the global order they represent. We've already begun to see how this shift will impact the question of Palestine with incoming President-elect Donald Trump signaling a very different approach and Theresa May's Britain being the only Paris conference participant to refuse to support the communique.
Israeli Prime Minister Benjamin Netanyahu made this very clear, saying in response to the Paris talks, "This conference is among the last twitches of yesterday's world. Tomorrow's world will be different – and it is very near." Given the impending changes, this may well be the last gasp of the two-state solution consensus. Perhaps the international community may return to it in the future, but it will be met by a situation on the ground where settlements have grown even further, and fewer, if any, Palestinians could be expected to take it seriously.
 
Israel Let Off at Paris Talks
Eran Etzion, MEI Scholar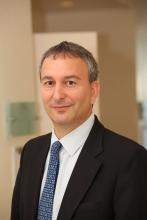 In the aftermath of U.N. Security Council Resolution 2334, the Israeli government took aggressive measures designed to deter the United States and the E.U. from further steps along the same road.
Israel's harsh retaliation included suspension of diplomatic contacts with key members of the UNSC, withholding $6 million from its annual contributions to the U.N., and strong condemnations. Coupled with the Trump chilling effect, palpable across Europe, it was able to alter the course of events. The Paris event ended with a watered-down resolution, omitting the much feared "differentiation clause" regarding West Bank settlements. It also didn't include any enforcement or monitoring mechanisms. Secretary Kerry phoned Prime Minister Benjamin Netanyahu to assure him no further steps would be taken, specifically not in the UNSC. Reservations from Britain and other E.U. states prevented a European Council decision.
Rather than projecting a united international front for peace parameters and constraining President-elect Donald Trump, this series of events serves to highlight the inability of the international community, and the E.U. in particular, to act collectively in a politically significant way.
The stage is therefore set for the Trump administration. It can choose to play a leading role, or a smaller one. It can also choose to sit back and watch, as the Israelis and Palestinians fight it out.
 
Saudi Takes Lead in Reducing Oil Output
Ruba Husari, MEI Scholar
Oil prices have come some way since OPEC agreed in November to impose a six-month output quota on its members to remove a supply glut, together with cooperation from 11 non-member producers. Its monitoring committee will meet at the end of the week in Vienna to assess compliance so far and decide a much-needed monitoring mechanism that should take out some of the volatility induced by market watchers scrutinizing each producer's output.
Judging by the statements of lead members in the last few days, OPEC producers have largely abided by the imposed output cap since January 1 and, in some cases, even exceeded it. That's the case of Saudi Arabia, who under oil minister Khalid al-Falih, is producing just under its agreed quota, hoping that others see the impact on prices and will follow suit.
Not surprisingly, all eyes are on Iraq. Traditionally the wild card in OPEC, Baghdad lacks the discipline and the means to make its good intentions count. On one hand, it has no control over some 17 percent of its output produced and exported independently by the semi-autonomous Kurdistan region. On the other hand, production operations in the south are in the hands of international oil companies whose contracts stipulate that Iraq compensates them for any government imposed curtailment of production.
The compliance committee could decide when it meets January 22 to base its assessment of compliance on the average output at the end of the six-month period, rather than give too much credence to its interim monthly reports. In the meantime, OPEC will be able to assess whether the market is heading toward a balance in fundamentals at its biannual ministerial meeting scheduled for May.